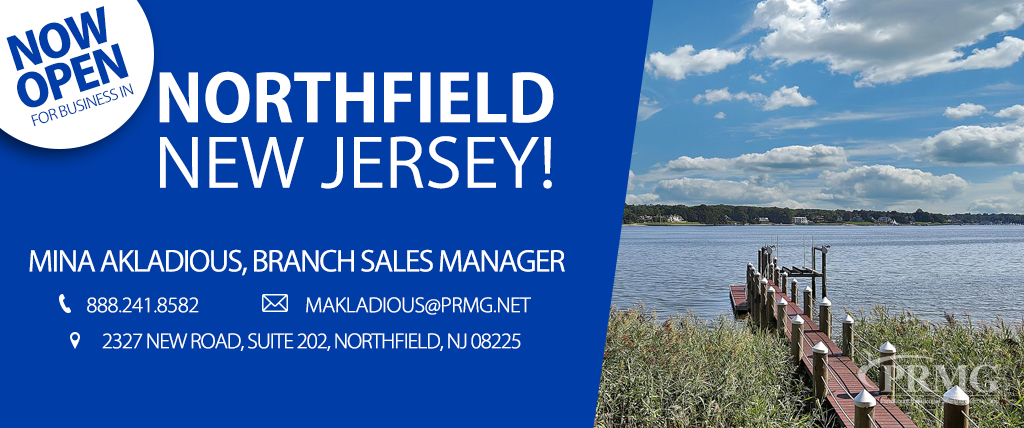 California-based mortgage lender, Paramount Residential Mortgage Group, Inc. is expanding its Northeast region by opening their newest location in New Jersey.
The newest location will be managed by fourteen-year mortgage veteran; Mina Akladious. Mina has worked for First Magnus Financial and North Star Lending, to name a few. During his time at First Magnus Financial he was recognized as Rookie of the Year in 2006, being named one of the best new Account Executives.
"I am constantly hearing people complain about going to work or who they work for. I have been blessed to have found PRMG which has been nothing short of my dream employer. I am thankful for the individuals who have helped me get to where I am today. I would like to take time to thank Kevin Peranio, Cory Przelicki, Brian Rishty, Jackie Shropshire, Natalie Premock, Ariel Melendez, Maria Rossi, Steve Levine and Susana McNaughton. These are just a few of my PRMG family that have helped me in this wonderful company. For those of you that know me, I will work tirelessly to be the best at what I do. Keep an eye out for this branch as we are gunning for the top of charts, but will always ask if you need anything, as we are family first", said Akladious.
Mina will work closely with PRMG Northeast Regional Manager; Ryan Goldsmith and ultimately report to PRMG SVP, Director of National Retail Production; Chris Sorensen.
The new PRMG Northfield, NJ location will open with an experienced team of Loan Officers and Processors, who are ready to assist local business partners close their loans on time. The new location is also looking for more Motivated Loan Originators to support the PRMG mission to being "Progressively Better in All that We Do". If you're ready to join a top-tier team in PRMG's newest New Jersey office, please contact Mina Akladious at 888.241.8582 or makladious@prmg.net.