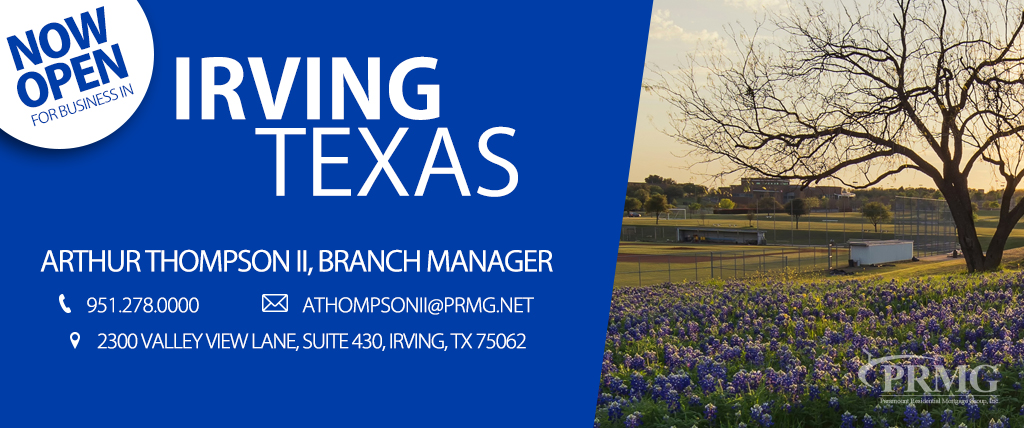 California-based mortgage lender, Paramount Residential Mortgage Group, Inc., is expanding its Southwest region by opening their fourth location in Texas.
The newest location will be managed by fifteen-year mortgage veteran; Arthur Thompson II. Arthur has worked for Bank of America, AmCap Mortgage, Security National Mortgage, and Amerinet Mortgage to name a few.
He has completed over 1,000 transactions throughout his mortgage career and has helped clients achieve their dream of home ownership by consistently providing the most economically suitable mortgage product to fit their personal situation.
Arthur's skill sets attained as an underwriter, originator and manager have allowed him to understand all aspects of the mortgage process. This varied experience is the backbone of his business, providing the best product for all customers, even in the most complicated transactions.
"I' am excited about our future with PRMG. I feel with the products and tools available, we will be able to do so much more for our clients and partners", said Thompson.
Arthur will work closely with PRMG Retail Northeast Regional Manager; Cory Przelicki and ultimately report to PRMG SVP, Director of National Retail Production; Chris Sorensen.
The new PRMG Irving, TX location will open with an experienced team of Loan Officers and Processors, who are ready to assist local business partners close their loans on time. If you're ready to partner with a top-tier team, please contact Arthur Thompson II at 972.748.8424 or AthompsonII@prmg.net.