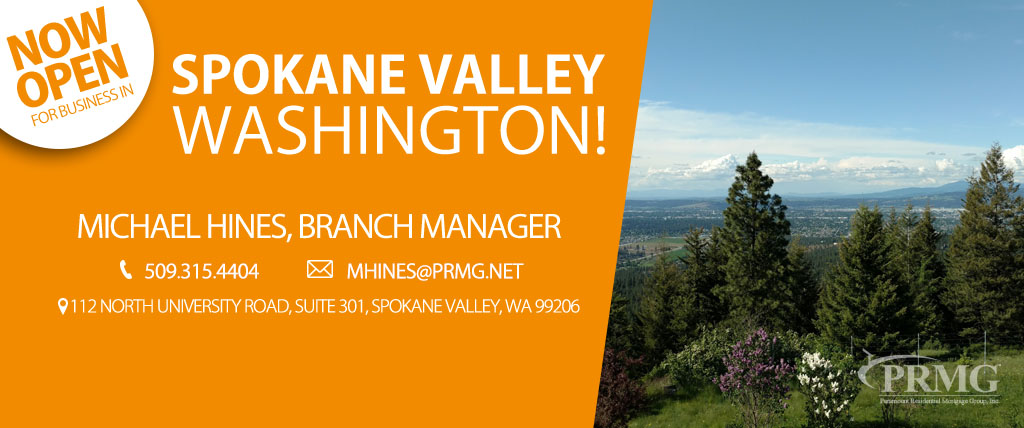 California-based mortgage lender, Paramount Residential Mortgage Group, Inc., is expanding its Pacific Northwest region by opening their new location in iconic Spokane Valley, WA.
The newest location will be managed by fifteen-year mortgage veteran; Michael Hines. Michael has worked for Acceptance Capital Mortgage, Goldwater Bank, US Bank, Movement Mortgage, and Eagle Home Mortgage, to name a few.
He was the CFO and founder of Acceptance Capital Mortgage Corp., a national mortgage company that grew from one office in Spokane, WA to 100 branches doing business in 28 states, with 350 employees, and doing over 400 loans per month within 5 years. With such a successful career and an outstanding skillset, Michael truly knows what is needed for any retail branch to prosperous in the industry today.
"PRMG is the company that I've been looking for, and has all the right tools, programs, and processes to run and build a sustainable business. I'm excited to be part of the PRMG family, and build another amazing lending team", said Hines.
Michael will work closely with PRMG Northwest Regional Manager; Buddy White and ultimately report to PRMG SVP, Director of National Retail Production; Chris Sorensen.
The new PRMG Spokane Valley location is looking for Motivated Loan Originators to support the PRMG mission to being "Progressively Better in All that We Do". If you're ready to join a top-tier team in PRMG's newest Washington office, please contact Michael Hines at 509.319.2987 or MHines@prmg.net.