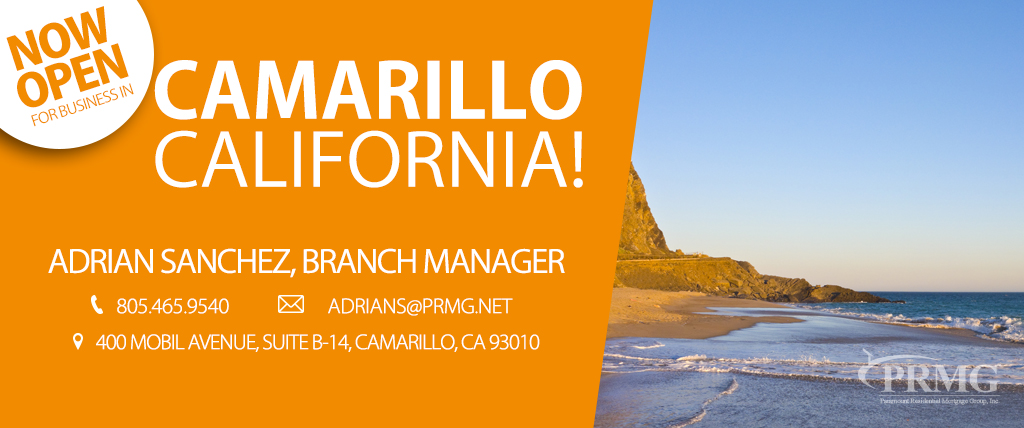 California-based mortgage lender, Paramount Residential Mortgage Group, Inc., is expanding its Western region by opening their newest location in California.
The newest location will be managed by thirty-year residential veteran; Adrian Sanchez. Adrian has worked for Elite Financial from 1990 – 2000 and was recognized as a Top Funder consecutively in 1998 and 1999. After obtaining a broker license in 2001, Sanchez opened Acez Investments in Ventura County.
Adrian started his career in the title business and then migrated over to the mortgage industry, quickly becoming essential to the Hispanic market in the area. Primarily his business has included providing local First Time Home Buyers with a variety of DPA, FHA and New Construction home loans.
"I've been doing business with PRMG on the wholesale side for more than 6 years, and have always been impressed with doing business with them. I tell my clients that there is nobody better than PRMG on the back end, when it comes to funding and closing the loan. I'm looking forward to having complete backing with product and support and to a successful, long-term relationship with PRMG", said Sanchez.
Adrian will work closely with PRMG Retail Southern California Regional Manager; Marlene Hoover and ultimately report to PRMG SVP, Director of National Retail Production; Chris Sorensen.
The new PRMG Camarillo, CA location is looking for Motivated Loan Originators to support the PRMG mission to being "Progressively Better in All that We Do". If you're ready to join a top-tier team in PRMG's first Ventura County office, please contact Adrian Sanchez at 805.341.1739 or AdrianS@prmg.net.