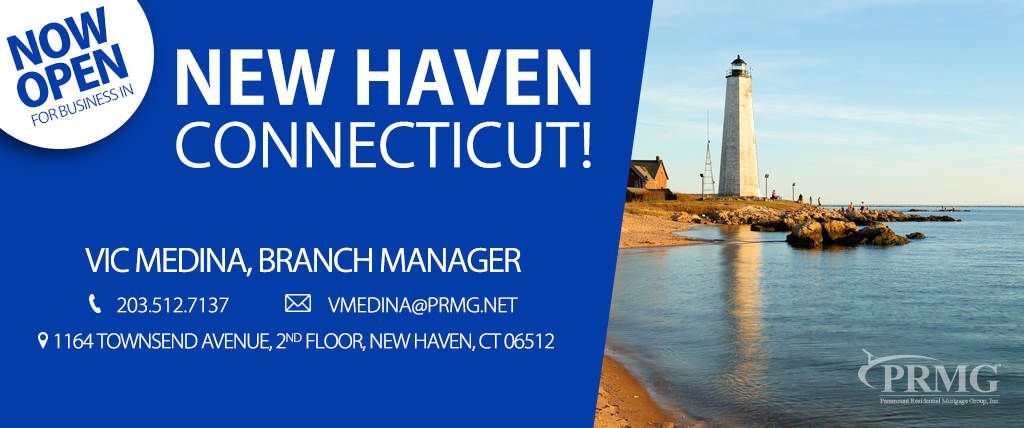 California-based mortgage lender, Paramount Residential Mortgage Group, Inc., is expanding its Northeast region by opening their very first location in Connecticut.
The newest location will be managed by nineteen-year mortgage veteran; Victorino Medina. Victorino has worked for The Sterling Group, Wells Fargo, Centex, Allied Mortgage, and Countrywide to name a few. He has established a firm footprint in the industry with the bilingual markets of the lower Fairfield, Connecticut areas. Being able to communicate in Spanish, Portuguese and Italian has created many opportunities for Vic as it has allowed him to create an unmatched book of business.
"After reading customer reviews for PRMG, I found that the clients rave about their experience throughout the loan process. Since my client referral base is mainly word of mouth, this is key to my success. I look forward in helping PRMG establish a large market in Connecticut!", said Medina.
Victorino will work closely with PRMG Retail Northeast Regional Manager; Brian Mader and ultimately report to PRMG SVP, Director of National Retail Production; Chris Sorensen.
The new PRMG New Haven, CT location is looking for Motivated Loan Originators to support the PRMG mission to being "Progressively Better in All that We Do". If you're ready to join a top-tier team in PRMG's first Connecticut office, please contact Victorino Medina at 203.512.7137 or VMedina@prmg.net.